Mykines Island
Mykines, long believed to be the Island referred to as "Paradise of Birds!" by the hardy Irish seafaring monk, St.Brendan in the 6th century during his sea-faring adventure in the North Atlantic. The perfect setting to take a deep breath and enjoy the calm, away from the rest of the world, to marvel at the rugged landscape, be fascinated by the antics of the Puffin colony that graces the island with its prescence every summer, or just to walk in the steps of theVikings!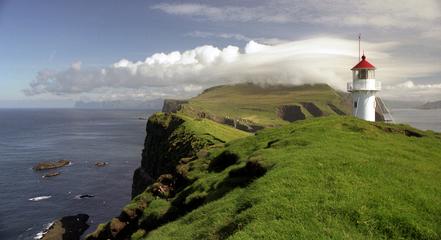 Information
PICK UP: Ferry from Sørvágur
TIME: 10:20
RETURN: 17:05
PRICE: 1200 kr. per person (minimum 2 persons)
Tour details
Ferry from Sørvágur at 10:20 We will point out places of interest on the ferry journey to Mykines On arrival at Mykines, we will give you a guided tour of the village and take some refreshments. Refreshed! We will then take you on a guided walk to Mykineshólmur, which is connected to the main island by a wooden footbridge over a 35 meter deep gorge and ends with spectacular views from the lighthouse. We will be walking directly through the Puffin colony, so expect "close encounters of the bird kind" and many photo opportunities. Return ferry to Sørvágur at 17:05 Price: 1200 kr. incl. Ferry/Packed Lunch/Guide (minimum 2 persons)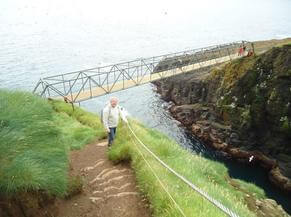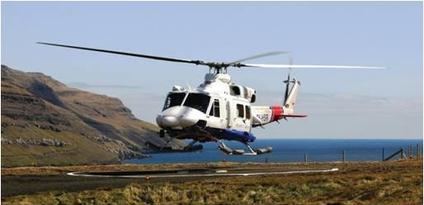 Optional Extras - Helicopter
Atlantic Airways Helicopter to/from Mykines (only available June, July, August) Monday/ Wednesday: Departs Vágar 09:45 return with ferry Friday: Departs 09:45
Price:145 kr. one way - no return trip available.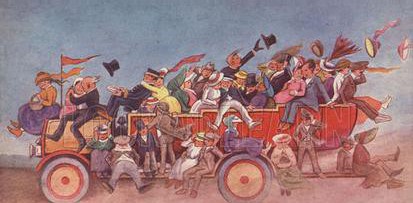 Optional Extras - Transport
Transport from Tórshavn to Sørvágur Ferry
190 kr. per person each way.