Our aim is to offer our visitors tailor made, bespoke tour packages, that not only offer you the chance to explore some of the wildest and most breathtaking landscapes and to witness unspoiled natural wildlife at its best, but immerse our guests into the mythical and sometimes magical history of the Faroe Islands and experiencing first hand, up close, some of the traditions that have stood the islanders in good stead for generations. From the venerable and hardy Irish Monks to the mighty Viking settlers, with some hidden gems off the normal tourist itinerary. Whether your interests lie in sightseeing, walking, hiking, riding, fishing, birdwatching, conservation, history, sailing, adventure, fine dining, music - we will have a package made just for you. All you need to do is arrive and be prepared to...
"release your inner Viking!"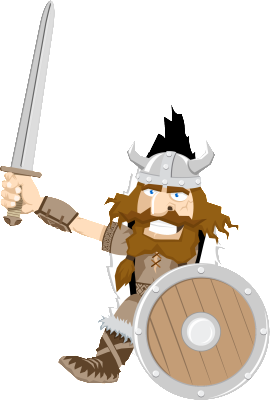 As well as being voted the #1 favourite travel destination by National Geographic readers, the Faroe Islands are truly one of the few remaining last frontiers, sitting at the top of the world, breathing the freshest of air and looking down on the hustle, bustle and occasional sheer madness of the rest of the world below with a wry and sometimes, self-satisfied smile. The scenery that makes up the 18 islands is well documented and spectacular, deserving of it's comparisons to a Tolkien landscape, the Lilliput of Gulliver's Travels and the land that the Gods chose to be the weather's playground.